Todd's Wanderings is honored to host the second Blog Carnival by the Lonely Planet bloggers from the Blogsherpa program centering on Travel Safety. The last Carnival was hosted by Vagobond and he did a great job covering the ups and downs of Culture Shock. The next Carnival will be host by Jennifer at Orange PolkaDot in two weeks time.
Travel Safely
Traveling can be dangerous business. If you were to believe the US media you'd think that just about anywhere outside the US there are terrorists waiting behind corners to kidnap you. The reality of the situation is that things always seem more dangerous the farther away you are due to a lack of information and experience. My wife and I lived through the last three years of civil war in Sri Lanka and besides the mental stress of frequent bombings we were perfectly safe (yes, we are a bit strange!).
My biggest safety mishap during that time involved getting $500  stolen out of my hotel room. Since the incident I've tried to figure out the safety lesson learned to protect myself better in the future. My mistake was shopping for a  surfboard and mentioning where I was staying. The lessons are, don't tell strangers where you are staying and don't let yourself feel too at home with the locals even if you live there. There's a fine line between being friendly and being stupid.
If you are already out on the road, or planning your next great trip learn from our mistakes, experiences and at times complete lack of sane judgment. Each of the following bloggers offers a unique perspective on how to travel safely.  Click the bold links through to their sites to read the full articles. If I had read their advice I might still have $500 in my pocket or a shiny new surfboard.
Georgia, from Ginger Beirut, thinks that like peace, safe driving in the Middle East is an elusive thing. Much like American suburbia, most places here are built to drive in, with drive thru this and that and valet parking. The only difference is the apparent lack of urban planning and the regularity with which main roads and bridges get bombed into non-existence, wiping out any nascent impression that these rugged dark gray stretches were originally built for driving cars on, and not by tanks alone. If you're planning to get behind the wheel anywhere in the Middle East then these, Tips on Driving in the Middle East, from a Beiruti driver may help you get to your destination in one piece.
Traffic accidents in developing countries account for a huge number of deaths and injuries every year. Even in countries that have established traffic rules you can still get hit out of the blue. Jason from Alpaca Suitcase advises to think like the Iraq war and use the "human shield technique" for crossing the street safely. I've been hit by two cars during my travels and wish I had Jason's travel safely post on The Human Shield a few years back.
Taking the road less traveled means experiencing the good along with the bad. Often as we experience new places and people we forget that some of the best advice on safety we learned right back in our hometowns. Bret, from I Moved To Africa, shares his travel safety tips based on growing up in New York City. Like it or not, many of the cities in the United States are much more dangerous than the random village in Africa, although both sport some colorful fashion choices.
Thinking about traveling to a developing country? Lewis from Backpacking on the Cheap shares his top 5 safety tips on how to avoid some common dangers in his article Top 5 Safety Tips for Americans and Other Westerners Need to Know NOW Before Traveling to a Third World Country. I've used many of these tips myself.
Camden, from The Brink of Something Else, challenges us with a balancing act of a solo woman traveler – taking just enough risks to throw yourself head first into the experiences, to make dear new friends, to experience those moments that crystallize in time to be remembered forever. Unfortunately, the line is ill-defined and easily misjudged, and on the other side is the prospect of damage and ruin, of devastated parents, never able to understand why we took such a risk. She gives us all some great tips on managing this balancing act with Safe Travel for Women on their Own.
Spain is a popular tourist destination, it's also popular with pickpockets and thieves. Erin, from La Tortuga Viajera, points out it's not just tourists that get robbed. How does one avoid being a victim? This "Starbucks-coffee-cup-carrying American" has somehow managed to not have "victim" written on her forehead.  To help others avoid the fate of her grandmother and almost mother-in-law (read her post to learn how to say that in Spanish) Erin shares  her wisdom on How to Avoid Being Robbed, so that you don't have to hide your Starbucks cup to blend in.
Most of us have experienced that moment of air sucking panic when we suddenly realize that we have lost out wallet, passport or insert important document. Most of the times we have just misplaced them, but other times we are less fortunate and they are truly gone. Lex from LeX Paradise shares his story of loosing his wallet in South Korea and Tips for Protecting your Wallet.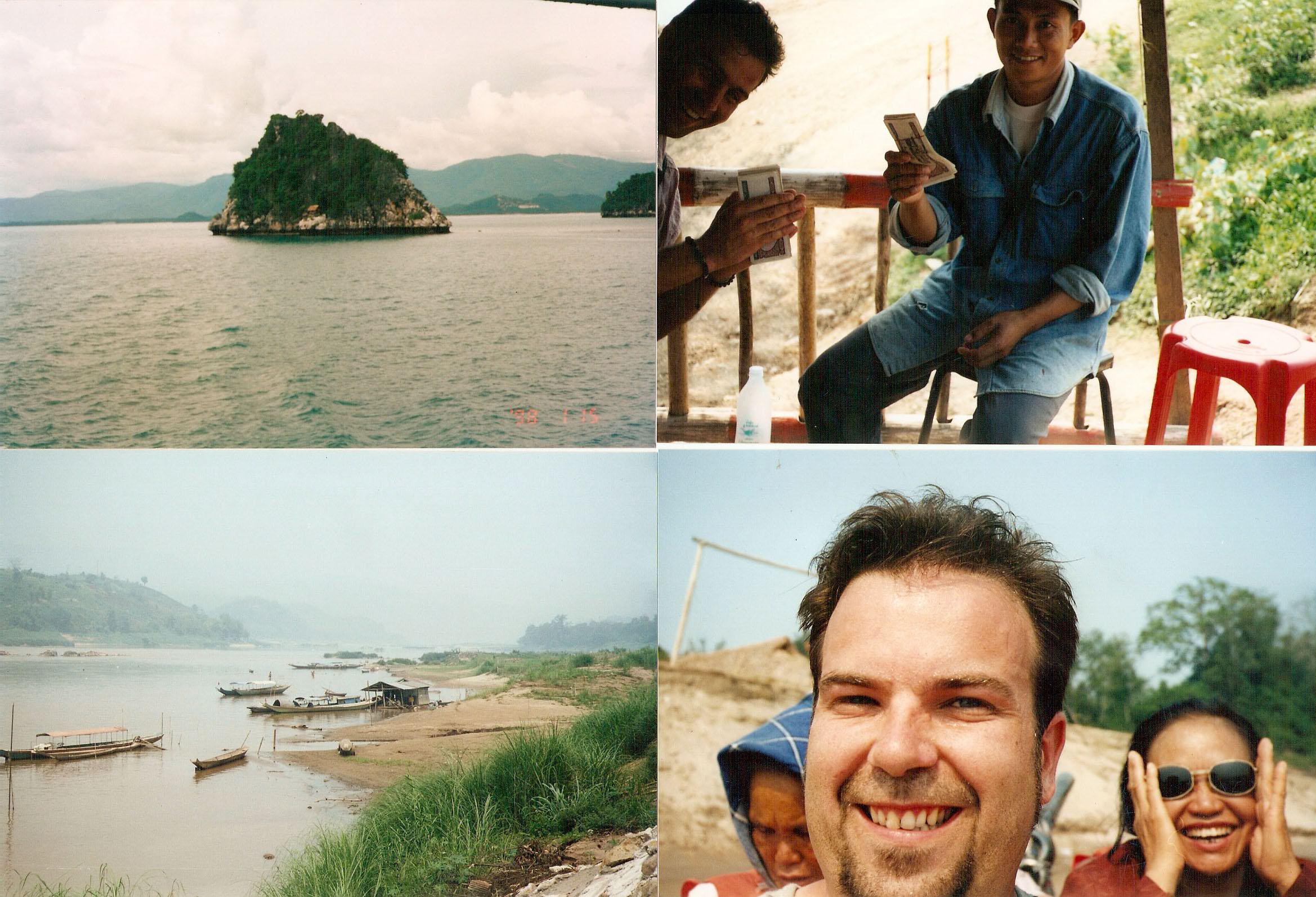 Vago, from Vagobond, travels a lot and in the places he visits $200 in US currency is enough to get him out of most situations. He also likes to have about $100 in local currency in reserve. The problem is, where do you keep it? If it's in your pocket, any thief worth his salt will find it if they rob you. He never puts a lot of trust in 'money belts' with hidden places and zippers, and as far as wearing it around your neck with your passport, that's just great- for the thieves. And imagine this, if you are like Vago, you probably like to take a swim now and then. What do you do with your belt, wallet, and reserve cash in that situation? The answer, follow Vago's Solutions for Securing your Security Blanket.
Thinking about taking a trip to the Balkans? Worried about getting ripped off? You're in good company. Katya, from Great Places in Bulgaria, is a typical Eastern European  who gets pissed off by rip-offs. When you travel you can easily fall victim to "smart guys" who take advantage of your foreign-ness and your money:) The usual suspects are cabdrivers, waiters, shop assistants, hotel keepers…basically anyone a tourists comes into contact with. Katya has resigned herself to accept rip-offs as a common travel risk, but she still tries to be as prepared as possible to avoid giving money to swindlers. She has put together a great list of useful Tips for Travelers to Bulgaria to help keep more of your money in your pocket.
It is easy to forget how lucky you are to have the opportunity to travel, to be exposed to the world in all of its ignorance, beauty and wisdom. Sash, from Barefoot Inked, a solo female traveler has  been there. She gets frustrated and gets afraid. She gets bored and closes her eyes. Sash believes this is the Biggest Danger of Long-term Travel… and the biggest challenge. To keep your eyes open, because the new and exciting things that places have to offer, become every day life quickly and you become desensitized. Sash advises us that constant reminders of your place in the world and becoming involved in the community, the charity, the support networks around the world are the best way to stave off complacency. Give yourself an action and a reason to show that you care – and you will travel safely, not only in mind but in body.
What travel safety tips do you recommend? Better yet, share the time you were the least safe in your travels and how you got out of the situation.